On behalf of the Nanotechnology Association of Thailand, it is my great pleasure and privilege to extend a warm invitation to you all for participating the 8th Thailand International Nanotechnology Conference (NanoThailand 2023), which will be held during 29 November – 1 December 2023 at Pattaya, Chonburi, Thailand. I would like to take this opportunity to express my sincere appreciation to Vidyasirimedhi Institute of Science and Technology (VISTEC), National Nanotechnology Center (NANOTEC) and the Nanotechnology Association of Thailand to organize this conference.
The theme of the conference is "Nanotechnology for Sustainable World". The objectives are to apply nanoscience and nanotechnology for a better life and well-being to create a platform for knowledge exchange to further advance technological areas, and to exhibit the latest innovations to the industries. At present, we are collaborating in areas such as e-science, renewable energy and the development of novel drugs to combat a range of infectious diseases. Therefore, Science, Technology, Innovation and technology know-how cooperation among peers are very important. NanoThailand 2023 will provide a platform for experienced researchers in nanotechnology and practitioners from both academics, as well as industry to meet and share cutting-edge development in the field. In order to meet the objectives of the conference, the world renowned speakers, and researchers are invited to present the advancement of nanoscience and to update trend of the World's nanotechnology of their expertise.
I would like to welcome all participants, and to our overseas friends, please enjoy the breath and depth of Science and Technology at the upcoming NanoThailand 2023 (29 November – 1 December 2023) in the vibrant east coastal city of Thailand where you could take times to also absorb many attractive sites there is to offer in Pattaya.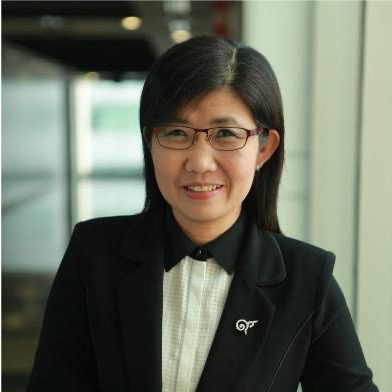 Executive Director of the National Nanotechnology Center (NANOTEC) and President of the Nanotechnology Association of Thailand

* Student is needed to submit verification document to verify status. (Only English document is accepted)



E-mail : nanothailand2023@gmail.com
TEL : (+66)89-183-7123